Modernize Through Incremental Innovation
Deliver the digital payments solutions consumers demand without
ripping and replacing your legacy system with the REN Foundation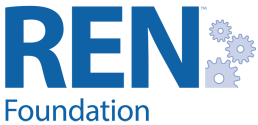 A Modern Architecture That Keeps Pace with the Changing Payments Landscape
Purpose Built and Future Proof
We created the REN Foundation to help us keep pace with the quickly evolving payments industry. Today, it processes simple to complex transactions in our worldwide data centers with no downtime and is agile enough to adapt to future requirements.
From Our Data Centers to Yours
We rely on the REN Foundation and now you can too! We offer it as a software development platform to financial institutions, governments, and other businesses who need to build and deliver modern payments solutions to regional, national, or worldwide customers.
A Driver For Modernization Strategies
The REN Foundation is built on modern programming standards and works in parallel with your legacy system, giving you confidence to build innovative products and the tools needed to get to market quickly on new business opportunities.
Key Features and Benefits
The REN Foundation features master routing technology that intelligently switches transactions between applications and environments based on any type and size of data element including text, JPGs, PDFs, voice files, finger prints, and QR codes. REN's switching functionality is surrounded by several key features that foster innovation while reducing risk.
Reducing the Cost of Change
Learn about the REN Foundation's ability to empower a business to pursue multiple new opportunities at the same time in an effort to expand its customer base and increase revenue.
The REN Foundation operates with a small footprint in your data center and scales linearly on commodity hardware.
Efficiently process QR codes, finger prints, graphics, and other non-traditional data elements in singular transactions.
Save time and money! The REN foundation operates with your existing hardware, operating system, and database.
Internal Regression Testing
REN includes automated testing and certifications to facilitate rapid changes without disrupting the system.
Microservices Architecture
Ease maintenance concerns and quickly pursue new business opportunities through small code blocks written in the most widely used programming languages.
Changes and updates are made without taking the system down or the need for idle redundant servers.
REN FOUNDATION FOR FINANCIAL INSTITUTIONS
Innovation Without Replacement
Advance your modernization strategies! Add to the capabilities of your legacy system and build the in-demand mobile and digital products your customers want through the leading-edge architecture of the REN Foundation.
Built from the ground up to address current and future payment requirements
No ripping and replacing: Innovate at your own pace
REN's heterogeneous environment integrates with your legacy environment (OS, database, etc.) and delivers new, modern functionalities as you need it.
Go to market quickly on new opportunities
REN microservices are written with modern programming languages and make features and mandates easy to create and maintain by separating them from core processing.
Lower the total cost of ownership of your system
Gain linear scalability in processed transactions per second with the addition of each server, even on lower cost OEM agnostic hardware.
Expand partnerships and customer bases quickly
Financial institutions can grant API access to their REN solutions to enter new technology partnerships and business integrations with FinTechs, peer banks, and other third parties.
REN FOUNDATION FOR GOVERNMENTS AND PARTICIPANTS
Stabilize Now. Innovate Forever.
The REN Foundation empowers national switches to manage the day-to-day operations of participant banks and businesses through an adaptable and secure solution.
The REN Foundation provides governments and central banks with two options:
A transitional platform for modernization when a legacy system is nearing end of serviceable life,
Or a new system built from the ground up to accommodate Open Banking initiatives and other payment innovations.
With either option, the REN Foundation provides flexibility and the architecture required to cost effectively scale to an unlimited number of users with advanced services from core transaction processing to ATM and POS driving, mobile top up, bill payments, and digital wallets.
REN FOUNDATION FOR REAL TIME PAYMENTS
Powerful Processing. Easy Onboarding.
The REN Foundation provides an end-to-end solution for enabling consumers and businesses to make and receive payments in real time. The REN real time payments (RTP) solution includes:
RTP Clearing House Processing:

 

REN provides a future-proof system for managing the day-to-day operations of participant banks including real-time settlements through a highly secure and agile infrastructure.

RTP Participant Connection:

 

Through digital overlay services, the REN RTP solution includes an application that any financial institution, utility company, mobile operator, or other business can use to connect to a RTP network.
Euronet's RTP solutions are available through software managed on premise or our cloud-based solutions. All are designed for ease of use and to encourage participation across an RTP network.